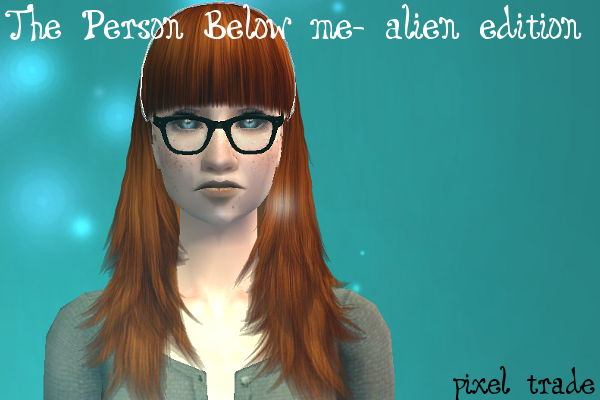 Yay my second alien!
This time my prompt was by
upendoaushi
who wrote:
"TPBM will make a female sim with a normal skintone, but really wishes she was an alien. A little knowledge-fanatical, she's desperate to convince any and all alien sims that she's really one of them."
So, introducing Mareah! (Pronounced like Maria)
She is obsessed with aliens and will do anything to be accepted into the alien community.
She actually has blue eyes, but she created her own special contacts to make it seem like she has alien eyes. ;)
She likes to spend her spare time reading about the history of Strangetown and chatting to other aliens on sim-messenger.
(she has never met one in real life)
Download her here
She comes packaged without CC except for her contacts, I hope you enjoy her!