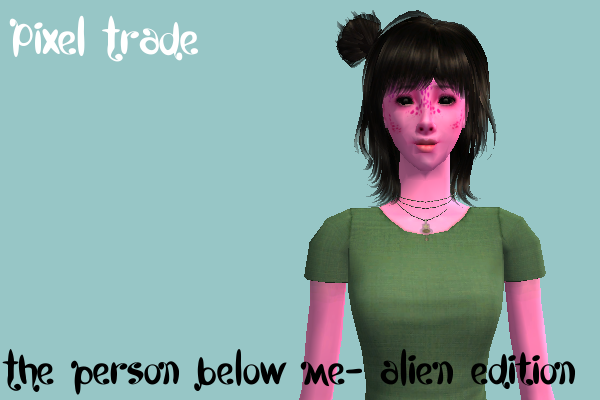 I am particapating in
this
challenge over at
pixel_trade
!
My prompt was by
slyndsey
who wrote:
"The person below me will make a shy, awkward alien with a skintone of your favorite color. He or she, will have small, skittish eyes and a slightly upturned nose. Him or her's favorite hobbies include art, summer, and weird indie music."
So, introducing... Kiera!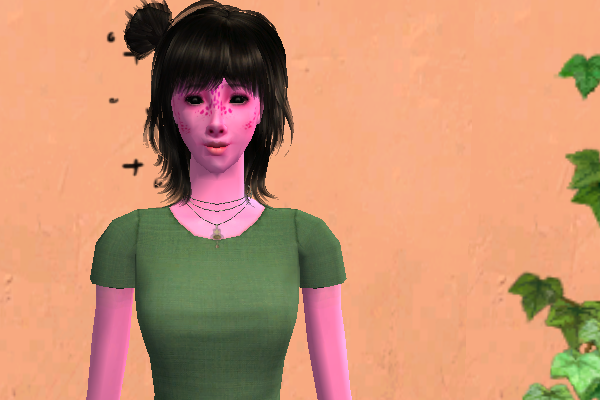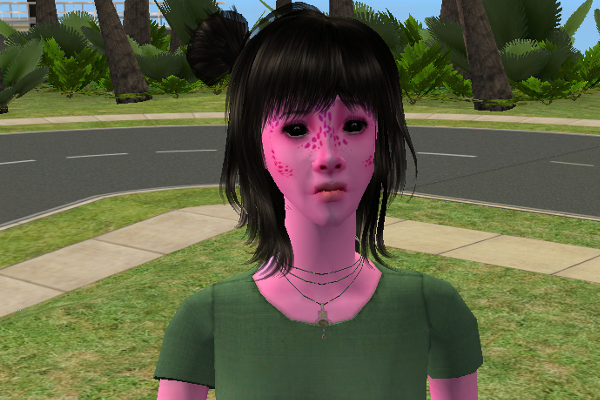 Quite clearly my favorite colour is pink. :)
I am really happy with how she turned out, she is a real cutie.
And stats if anyone is interested:
8,0,5,3,9
Aspiration:
Family
Turn on's:
Glasses and Hard Worker
Turn off:
Swimwear
Download her here
She comes packaged with no CC for your convenience. :)